Toyota Motor Corporation is a Japanese multinational automaker headquartered in Toyota, Aichi, Japan. In 2010, Toyota employed 300,734 people worldwide, and was the third-largest automobile manufacturer in 2011 by production behind General Motors and Volkswagen Group. Toyota is the eleventh-largest company in the world by revenue. In July 2012, the company reported it had manufactured its 200-millionth vehicle. The company was founded by Kiichiro Toyoda in 1937 as a spinoff from his father's company Toyota Industries to create automobiles. Three years earlier, in 1934, while still a department of Toyota Industries, it created its first product, the Type A engine, and, in 1936, its first passenger car, the Toyota AA. Toyota Motor Corporation group companies are Toyota (including the Scion brand), Lexus, Daihatsu, and Hino Motors, along with several "nonautomotive" companies. TMC is part of the Toyota Group, one of the largest conglomerates in the world.
Corolla
Discover the12th Generation Corolla - The World's most sold car in History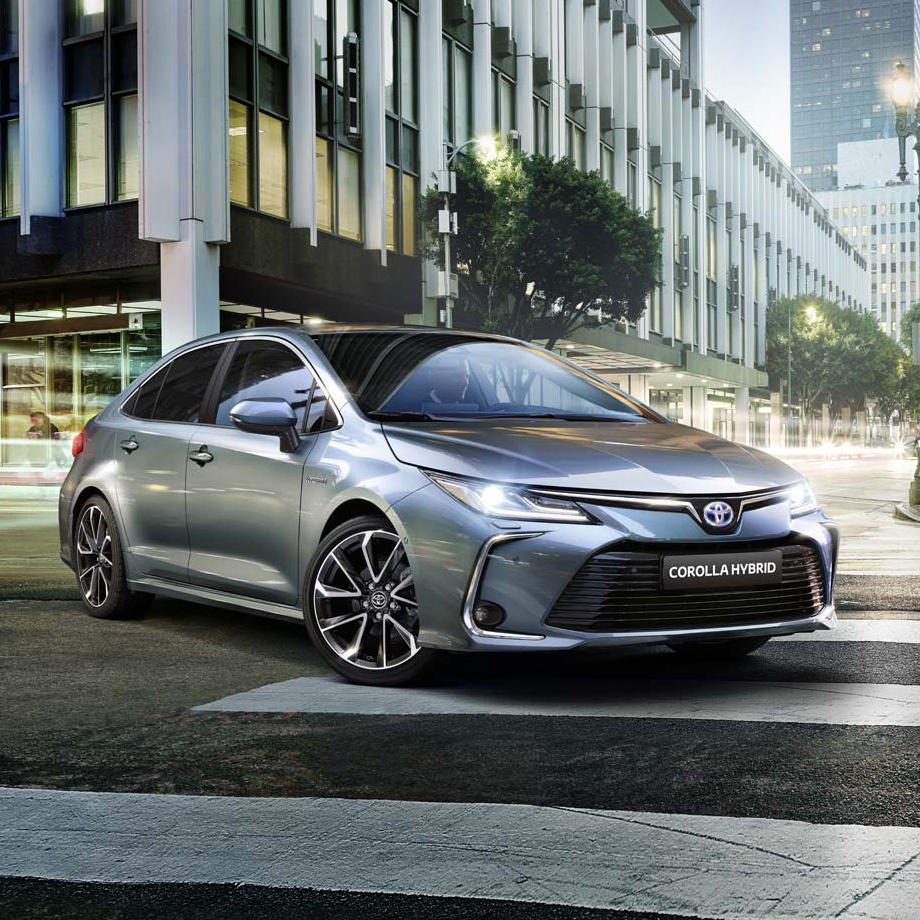 The all-new Corolla. Pushing the boundaries of freedom.
Be it the all-new world-class safety systems, stylish looks, revamped interior design, astounding driving dynamics, or even an available Hybrid version, we've built on twelve generations of constant innovation to bring you a drive that pushes the boundaries of freedom in every way.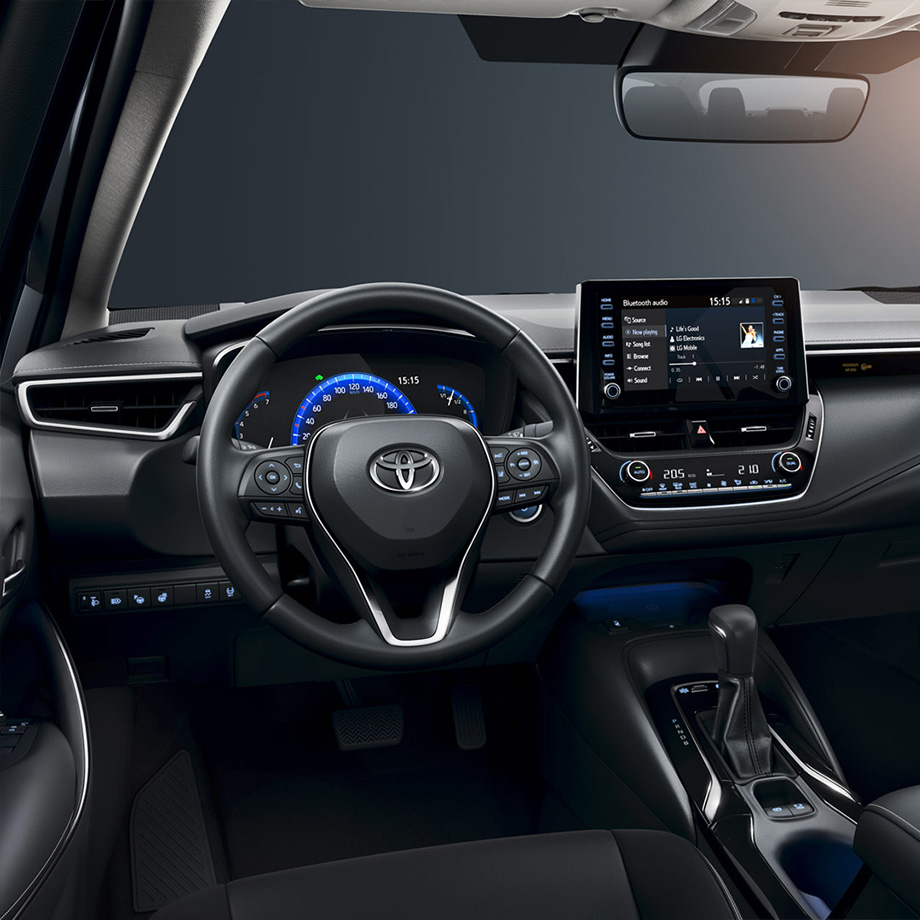 Yaris
The perfect city car, designed for urban life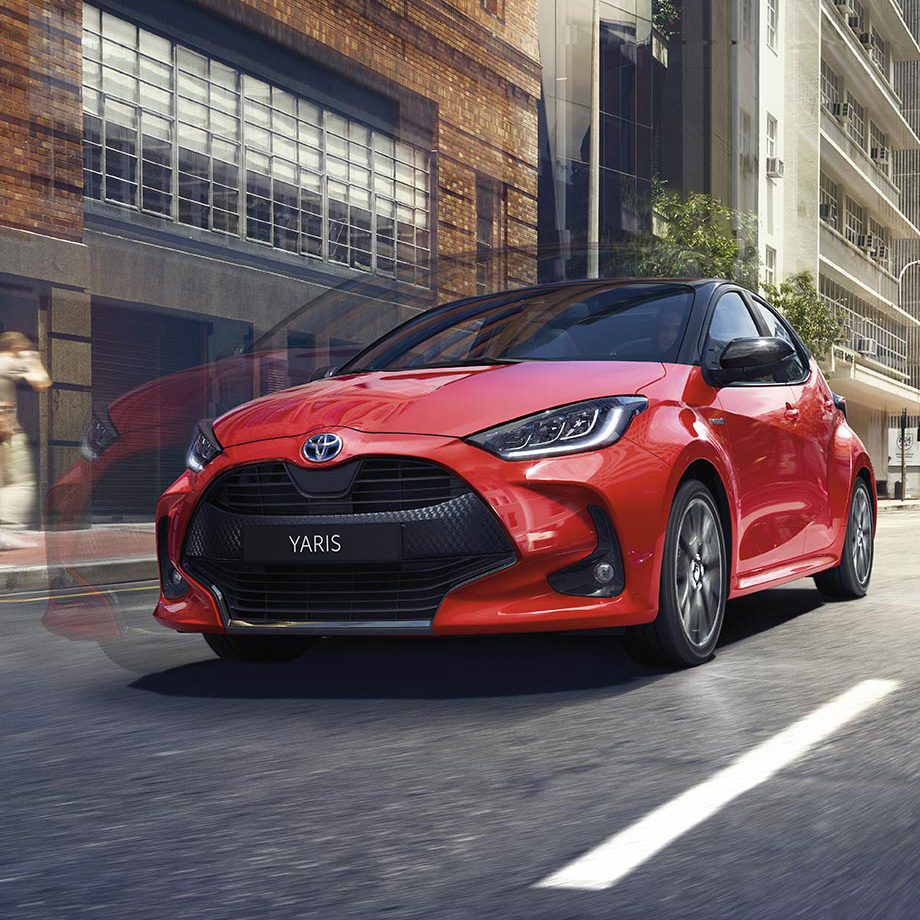 Designed with passion, driven by obsession
Your city is full of amazing adventures waiting to be discovered. What better way to experience them than with the Yaris Hatchback? It's got everything you need to take on the city and its surprises. Hop in your Yaris Hatchback and discover what your city has to offer.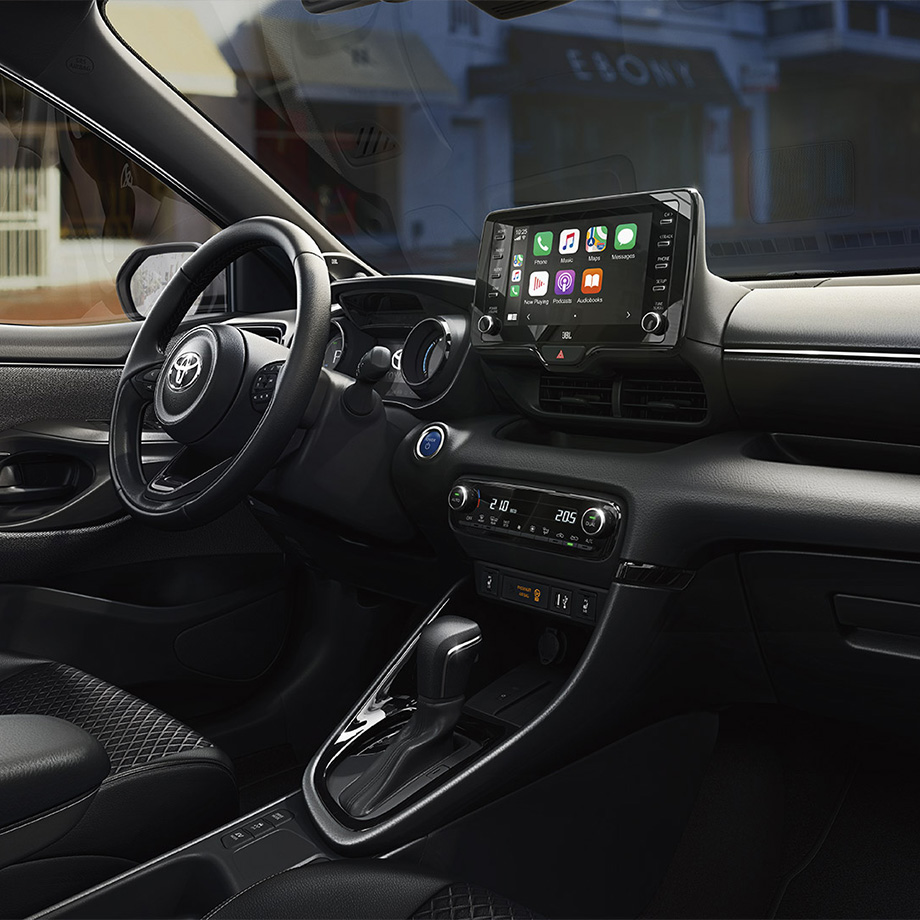 C-HR
Stand out in a world full of ordinary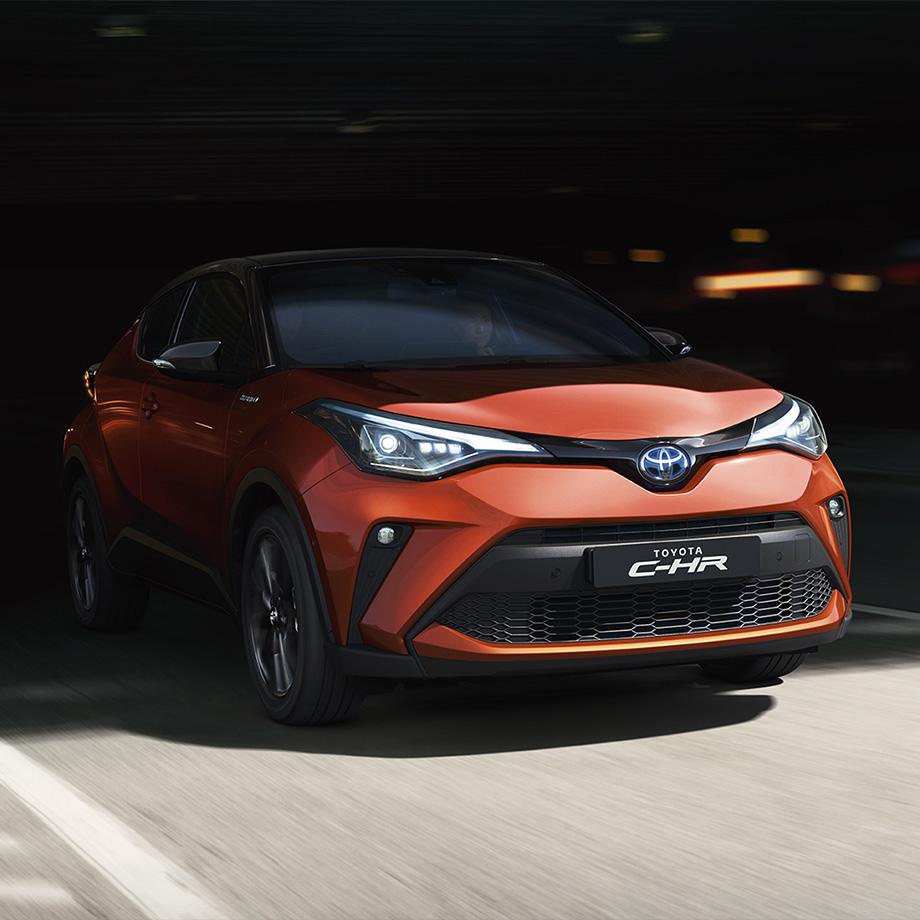 The road is yours
With a sculptured, angular exterior the Toyota C-HR has an unmistakable silhouette. Its broad stance and progressive styling lend it an air of dynamism while its premium finishes turn heads and give the Toyota C-HR an unconventional attitude.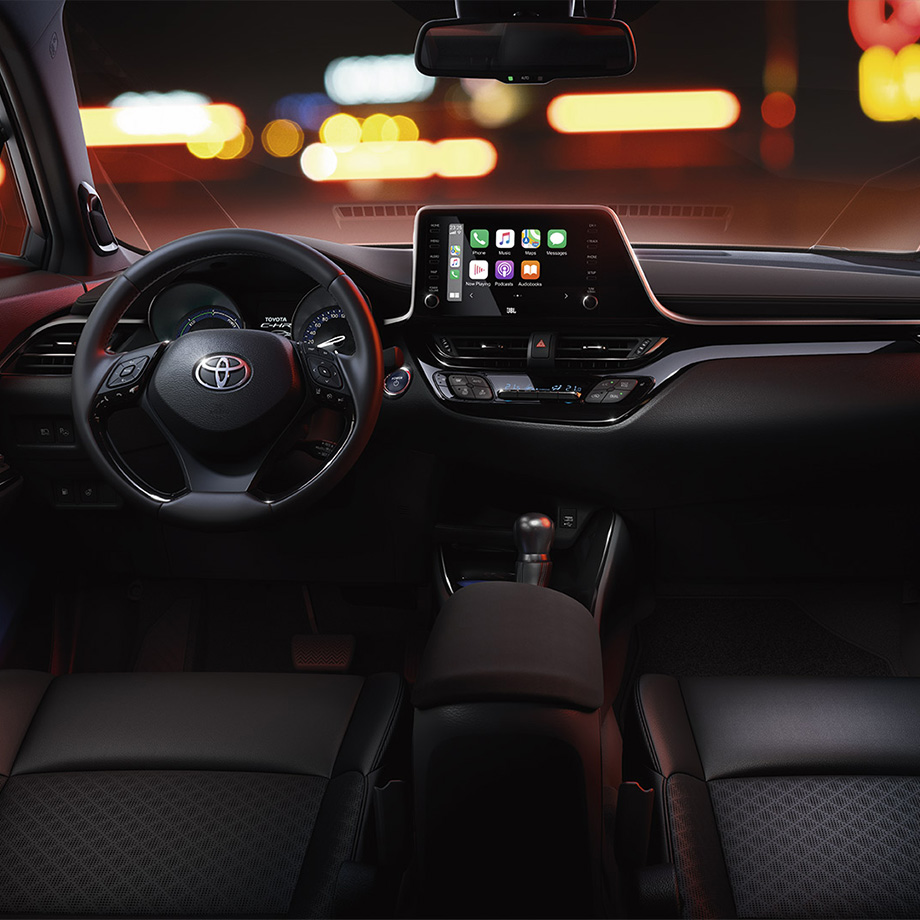 Rush
For the best family SUV, you just can't beat the Rush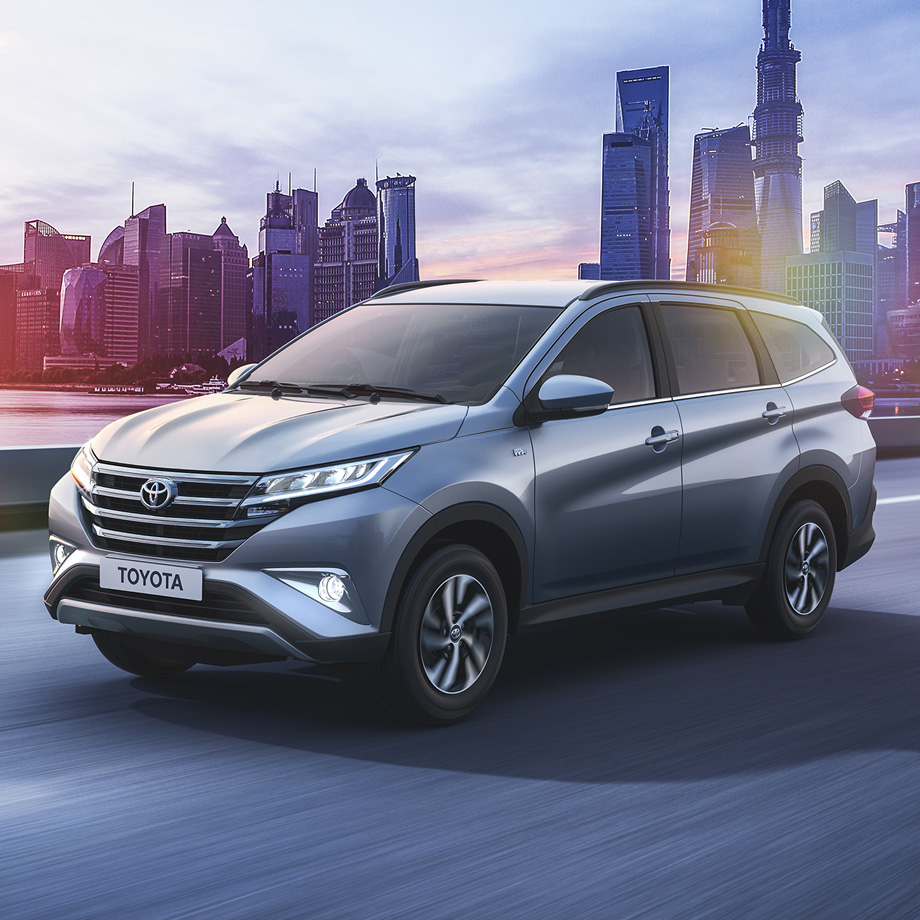 New compact 7 seater SUV from Toyota
Packed with safety features including SRS Airbags, Rear Parking Sensors and an Anti-Lock Braking System, the Rush, which is available as a 4x2, has a 1.5 liter, 4 Cylinder engine that offers an economic drive wherever you're heading.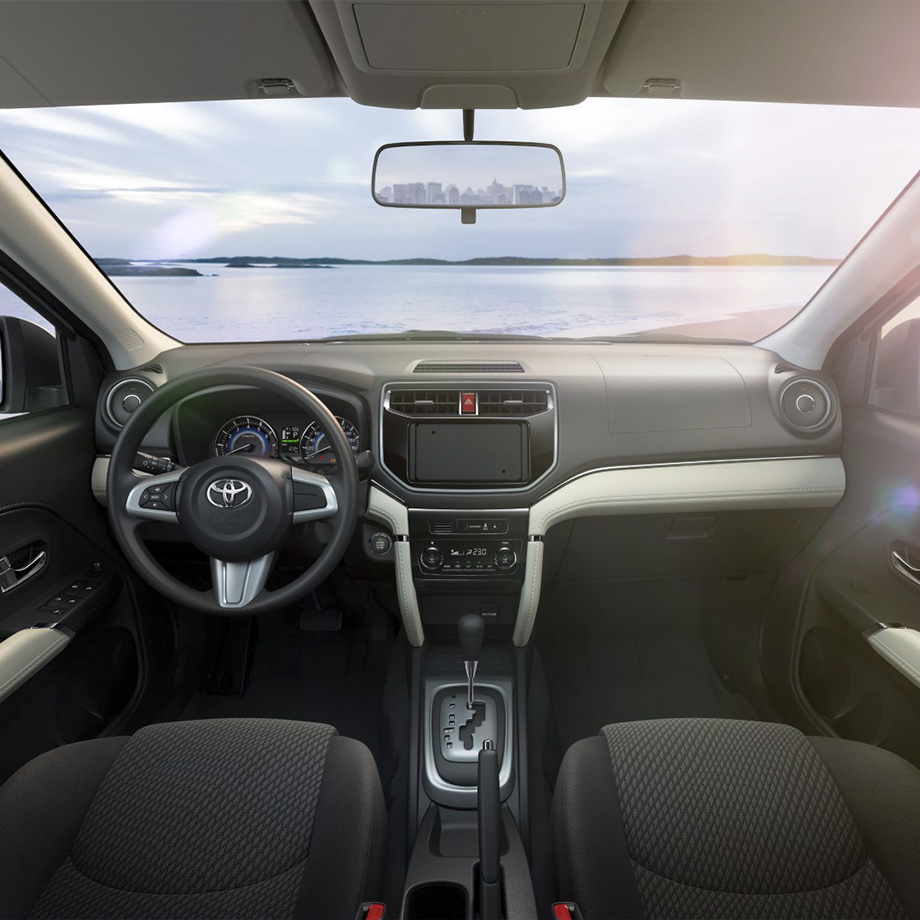 Fortuner
Performs like a superstar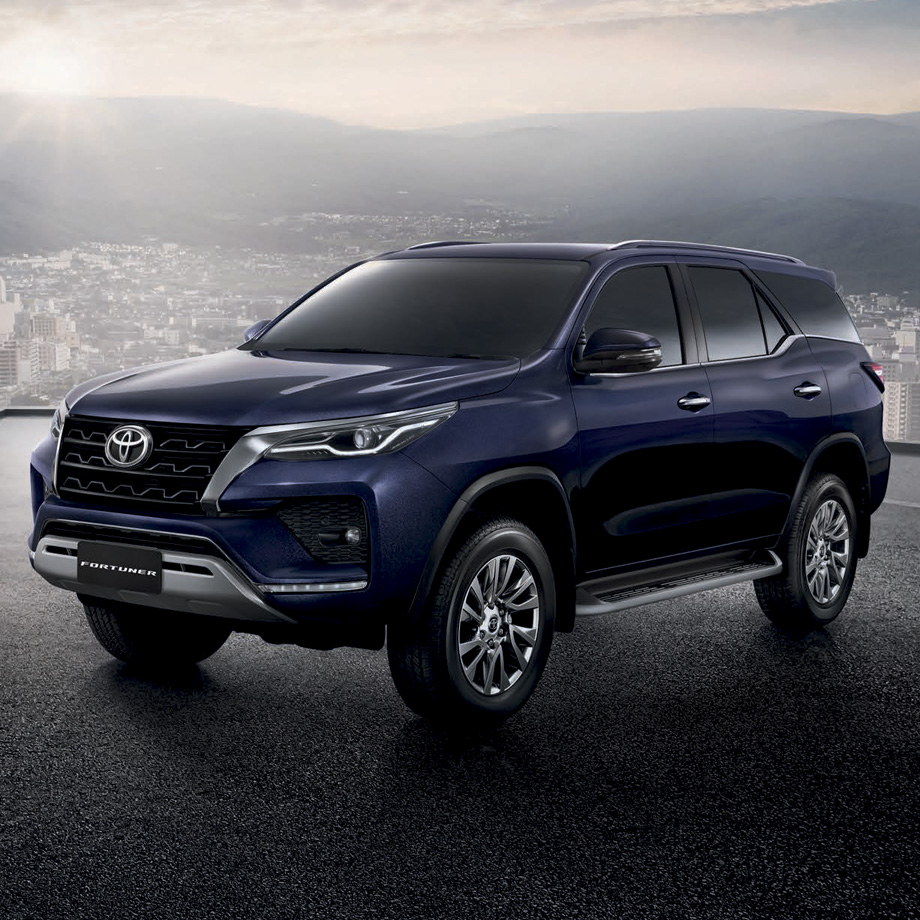 Top design. Top performance.
The Fortuner provides you with a unique balance between rugged performance and refined aesthetics. The 6-speed intelligent transmission combined with outstanding handling makes driving the Fortuner on or off-road an absolute pleasure.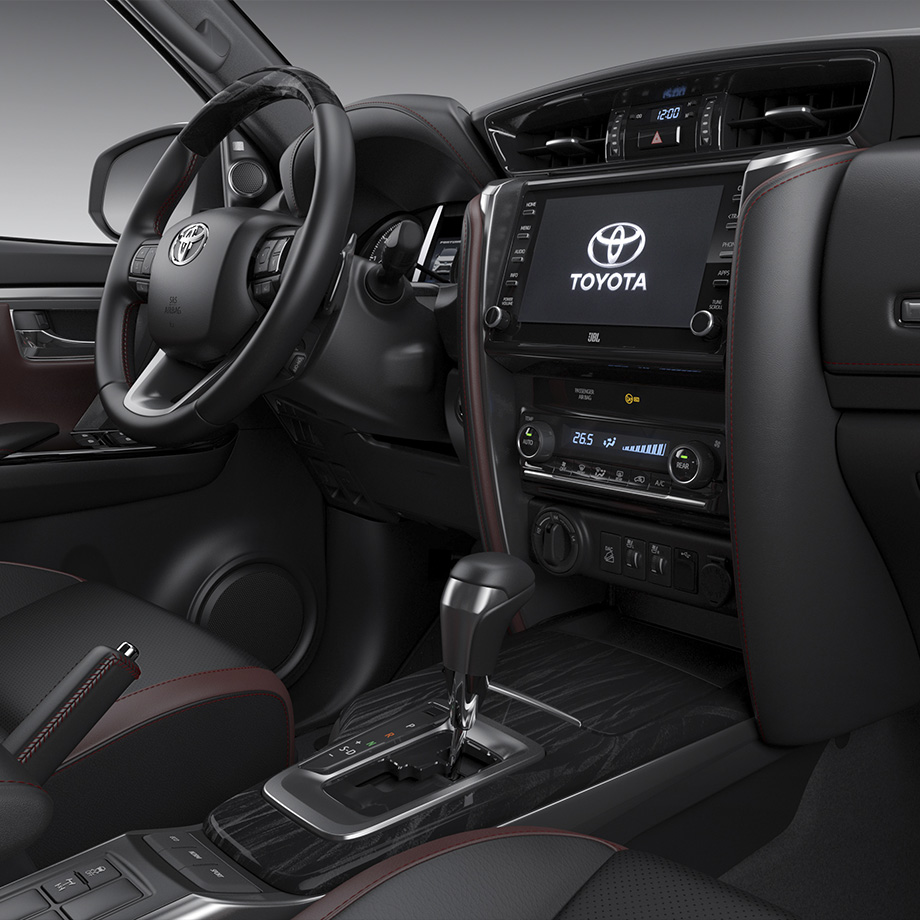 Commercial Vehicles
Hilux
For those who want to test their limits, push further and look good doing it, this is the ultimate pickup truck for you.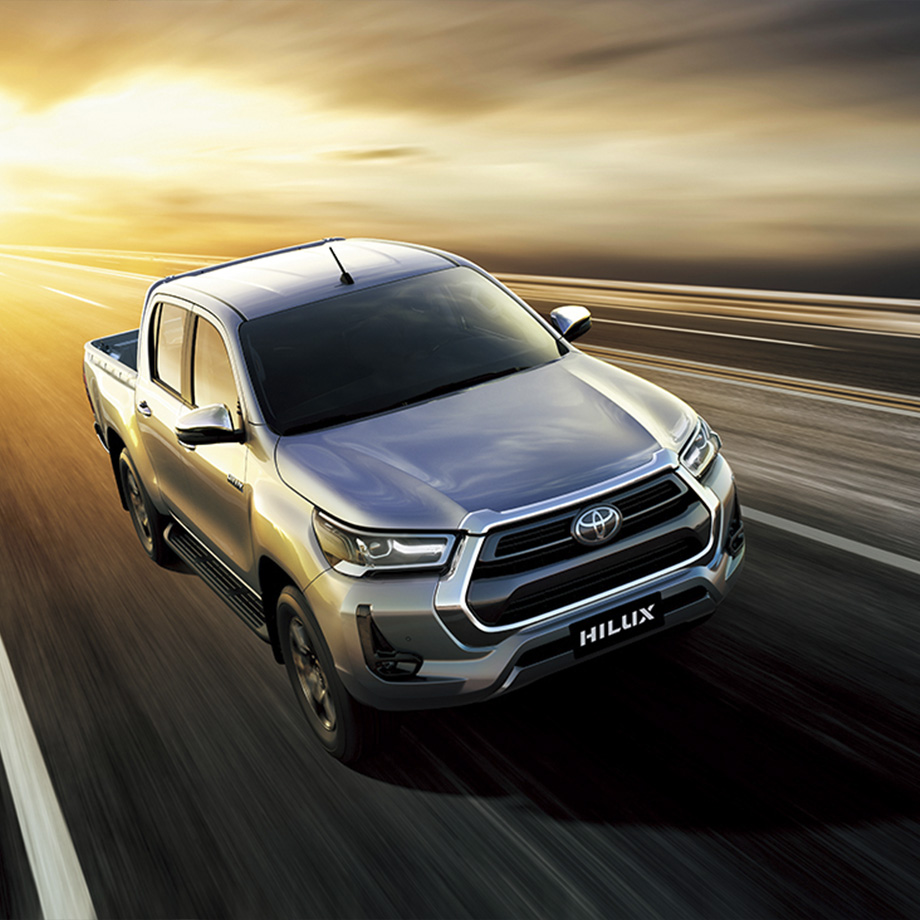 Hiace
A comfortable, ergonomic and spacious vehicle that meets wide-ranging commercial needs.