Mitsubishi Pajero
The result of
Perfection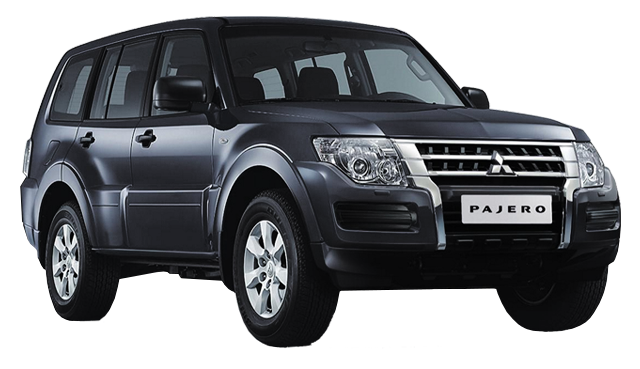 Exterior
The quality is in the detail
Bold, exquisite and elegant. Just like the greatest works of art, the Pajero is admired on many levels. Brought to life through the finest craftsmanship and meticulous attention to detail, right down to its refined grille and interior, the Pajero demands to be desired by all those who set their eyes on it.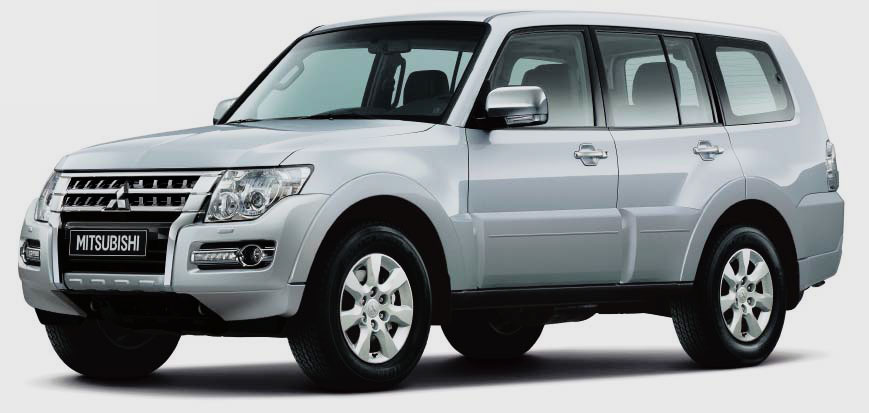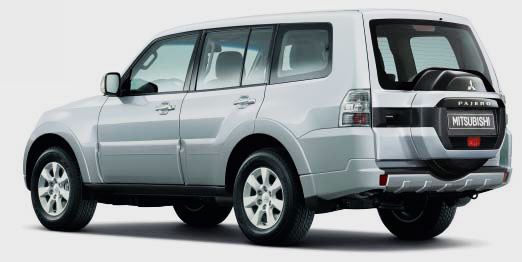 High Technology
The Mitsubishi Pajero takes luxury 4WD technology to new heights. Fitted with Mitsubishi's updated All Wheel Control System, you'll find that your Pajero sticks to gravel, mud, snow and tarmac like a bee sticks to honey. And that it pulls incredibly heavy loads. The Pajero delivers exceptional performance in the most demanding environments. It will get you to them and through them in comfort and in style.
Performance
At your command
Mitsubishi's advanced control technologies were first conceived and developed to meet the challenges of the world's most gruelling rally courses. AWC (All Wheel Control) incorporates many of these rally-proven technologies to deliver precise traction, power and slip control for each wheel independently to ensure complete driver control in extreme conditions.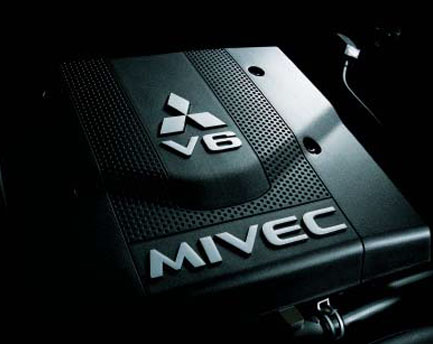 3.8L 24-valve V6 SOHC MIVEC
Pajero/Montero's 3.8-liter engine puts an incredible 250PS at your command ensuring that you'll never be short on power. The MIVEC (Mitsubishi Innovative Valve-timing Electronic Control) system varies the inlet valve timing and lift to optimize engine output across more of the rev range. The net result is enjoyment of the full potential this powerhouse has to offer, with quicker starting response and sure, confident cruising performance.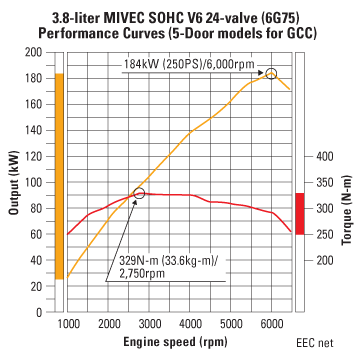 AWC (All Wheel Control)
More than a technology, All Wheel Control is our guiding philosophy. Incorporating an array of innovative systems into an integrated performance and control network, AWC delivers precise traction, power and slip control for each wheel independently to ensure complete driver control even in extreme handling conditions.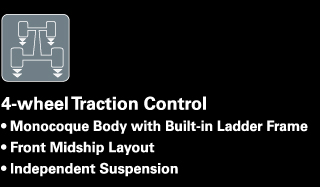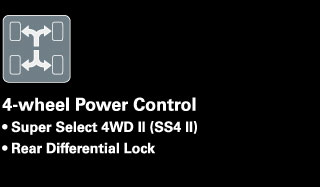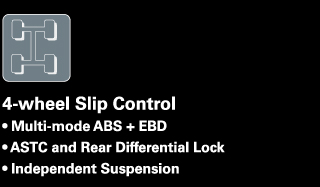 Monocoque Body with Built-in Ladder Frame
They say that superior off-road handling capability could only come at the expense of on-road smoothness. They have obviously never driven Pajero/Montero. By incorporating a lightweight and highly rigid monocoque body with a built-in ladder frame that provides added resistance to torsion and flexing and fixing them atop a dynamic independent suspension, Pajero/Montero achieves an unprecedented combination of all-terrain control and luxury-sedan comfort. For added durability, Pajero/Montero now makes more extensive use of galvanized steel body panels, while the new aluminum hood panel reduces weight for better handling.
Front Midship Layout
The engine on Pajero/Montero has been shifted back closer to the center of the vehicle. This places more weight between the axles to greatly improve handling and control. In addition, the new engine position allows a better approach angle and provides added crumple zone protection in the event of an accident.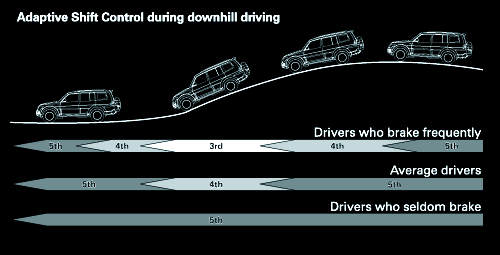 INVECS-II AT
INVECS-II AT provides a smoother, more active driving feel while also improving fuel efficiency. It has been programmed with optimized shift patterns for a wide range of road conditions. Drivers may also select the D-Range setting, which duplicates the shift timing of an average driver for a natural driving feel that reduces fuel consumption.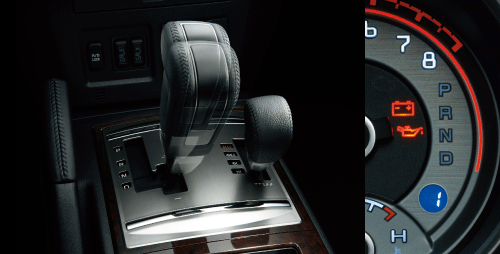 Sports Mode for AT
Standard on all AT models, Sports Mode delivers the excitement of a manual shift while still providing the convenience of an automatic. Changing gears for enhanced response and performance with just a touch of the shifter, Sports Mode reminds you of what driving was like back when you first learned how.
Specifications
Model
v6 3.8 DOHC 24 valve MIVEC
Electronic Controlled Injection - Multi Point Injection
INVECS II 5-speed Automatic with sport mode
Rack-and-pinion, power assisted
Double-wishbone, coil springs with stabilizer bar
Multi-link, coil springs with stabilizer bar