Mitsubishi Lancer
How do you prefer your expectations exeeded?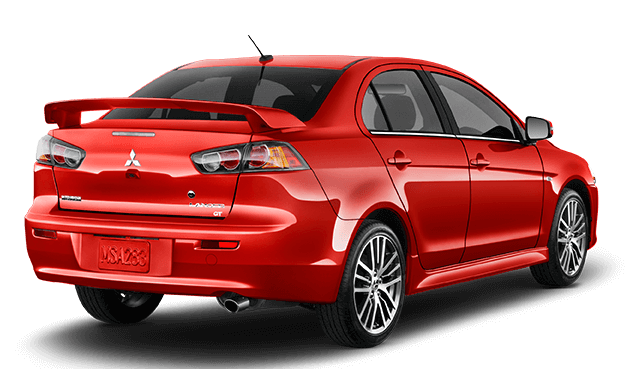 Exterior
Think it looks Irresistible? Look again, and again
Go ahead and stare. Its style is captivating, but its appeal is more than skin deep. Every Lancer possesses Lancer Evolution DNA. Its rigid unibody construction gives it the strength to handle high-performance driving. And while it's aerodynamic, it's also practical, with ample roof height and a proper hip point. So, once you're done staring, it's easy to get in.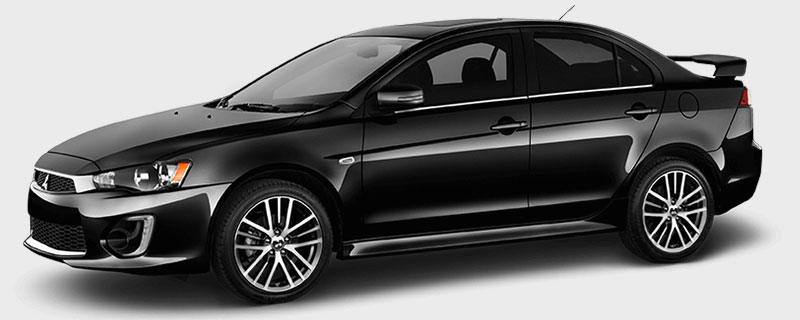 Cargo Space
The new Lancer EX features a large and convenient trunk space, providing up to 351* liters of storage capacity. The lid has been redesigned with hinges to the sides to provide more efficient use of space and avoid hitting your cargo. For added convenience, stored items may be accessed from the interior via the 60:40 split folding rear seatbacks. * With the optional trunk floor box, the total trunk space is 315 liters.
Performance
Engine and Transmission
However you choose to drive, the pure excitement of the rally courses that gave birth to Lancer EX is unmistakable. It's in the hum of power rising from beneath the hood, and the equisite smoothness of the CVT as it shifts up and down. Once Lancer EX has spoken to you, you'll understand.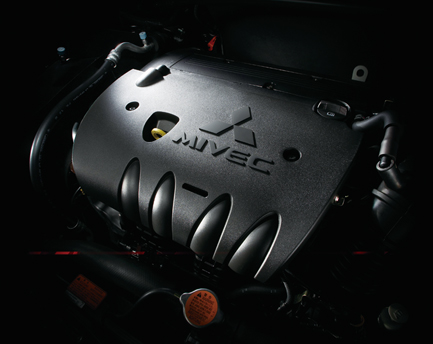 1.6-liter MIVEC Engine
The 1.6-liter engine is a concentrated rush of excitement, laying down enough power for sporty performance wherever there's pavement to be found. Like its bigger cousin, this engine also features an aluminum block for better efficiency and MIVEC technology for more aggressive starts and maximum high range output.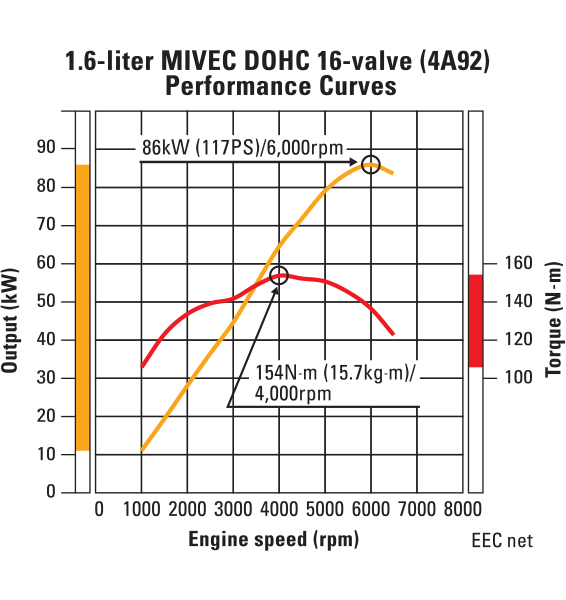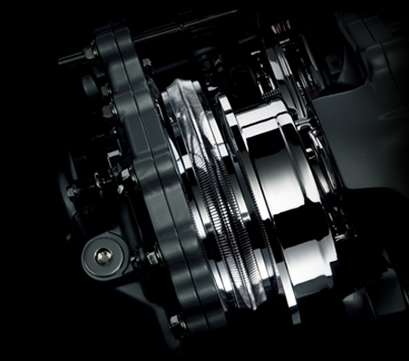 CVT with INVECS-III
With CVT (Continuously Variable Transmission), Lancer EX offers a new level of driving enjoyment: an automatic transmission that's quiet, efficient, and eliminates the harshness and power lag of traditional gear changes
MIVEC Technology
MIVEC (Mitsubishi Innovative Valve timing Electronic Control) is an exclusive technology that adjusts intake timing for optimal performance across the rev range. At low ranges, MIVEC provides on-demand acceleration for quicker starts, while higher ranges receive an impressive boost of power.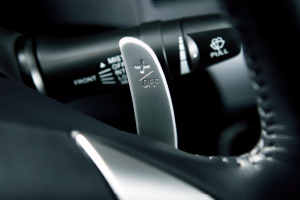 Sports Mode with Magnesium Paddle Shifters
Available on CVT models, Sports Mode lets you enjoy the racing feel of changing gears with a 6-step shift control that still provides the convenience of an automatic transmission. For even greater control, paddle shifters built directly into the steering wheel make shifting as easy as a single press of your finger.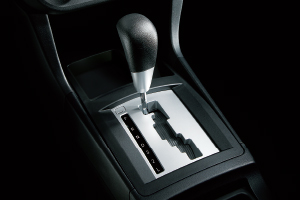 4AT with INVECS-II
Available on 1.6-liter models, the 4-speed automatic transmission provides reliability and convenience with the intelligent performance of INVECS-II shift control. Designed to minimize torque and acceleration fluctuations, the 4AT gives smoother shifting and optimal engine performance.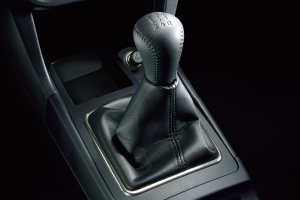 5MT
For old-school drivers who insist on the classic feel of a manual transmission, Lancer EX compromises nothing. Keyless synchronizers on all gears deliver a superior shift-feel, letting you enjoy the primal excitement of hands-on control as the precision-tuned 5MT answers your every command.
Specifications
Model
1.6-liter 16-valve inilne-4 DOHC MIVEC
Electronic Controlled Injection - Multi Point Injection
Rack-and-pinion, power assisted
MacPherson strut, coil springs with stabilizer bar