Mitsubishi Motors
As the connection between cars, society and the environment becomes clearer, Mitsubishi stands ready to clear a path to a new era in sustainable partnership. At the pinnacle of our environmental technology, we present the zero-emissions* i MiEV electric vehicle, a new-generation solution that will play an important role in putting the brakes on global warming. Leveraging our years of minicar expertise, we are working to present a super-efficient "Global Small" car. We will develop a next-generation compact SUV that will leapfrog global environmental standards while still delivering the driving pleasure Mitsubishi is famous for. We believe that our technology and our passion for driving will help us lead the way to a new future for motoring. Drive@earth. Toward a sustainable future for driving pleasure.
Technology
AS&G
AS&G idling stop automatically stops and starts the engine when the vehicle stops and starts.
AS&G idling stop automatically stops and starts the engine when the vehicle stops and starts. Idling Stop is a technology that automatically stops the engine when the vehicle stops. and automatically starts the engine when the vehicle starts moving again, for example when stopped and waiting at a traffic light. By turning off the engine when the car is in use but not moving, fuel economy is improved and CO2 is also reduced as exhaust gases are eliminated when the engine is off. It works automatically and there is no difference between driving a car with AS&G and a car without it.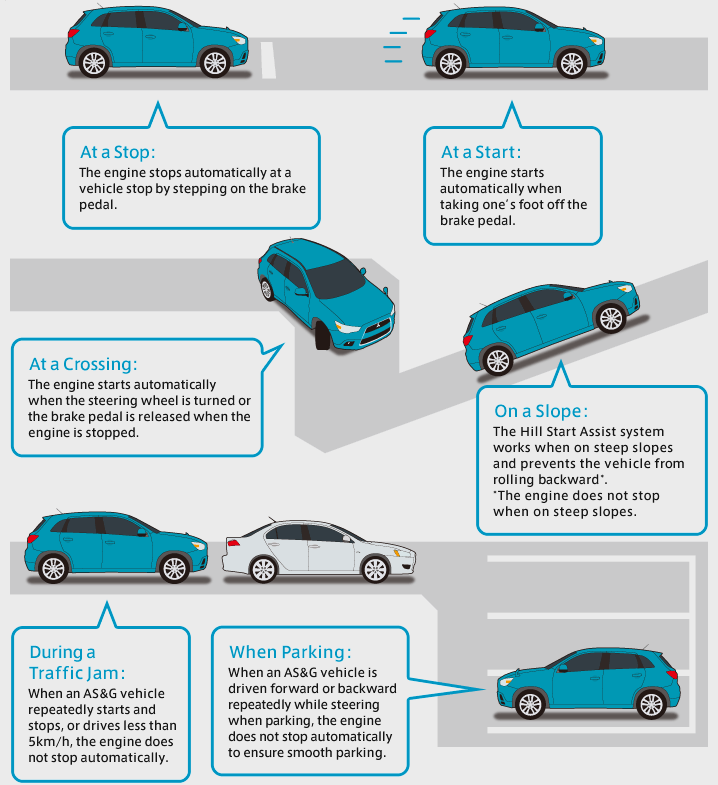 Mivec
Mitsubishi Innovative Valve timing Electronic Control system
Mitsubishi Motors has been focusing for a long time on technologies to control valve timing and amount of lift with the aim of achieving high power output, low fuel consumption, and low exhaust emissions. The MIVEC engine was first used in 1992 in the Mirage, and since then Mitsubishi Motors has been adding a number of enhancements to produce an even better performance. In the Outlander launched in 2005, the Delica D:5 and the Galant Fortis launched in 2007, Mitsubishi Motors adopted a mechanism that continuously and optimally controls the intake and exhaust valve timing. Now, the all-new MIVEC engine controls both intake valve timing and amount of valve lift at the same time, all the time.
Minimizing pumping loss contributes to very high fuel efficiency!
With a conventional gasoline engine, the intake air volume is controlled by a throttle valve, increasing the air intake resistance when a piston descends. The all-new MIVEC engine restrains this air intake resistance by controlling the intake valve lift as well as the valve opening/closing timing simultaneously and continuously. Thus the all-new MIVEC engine improves fuel consumption by reducing pumping loss during intake.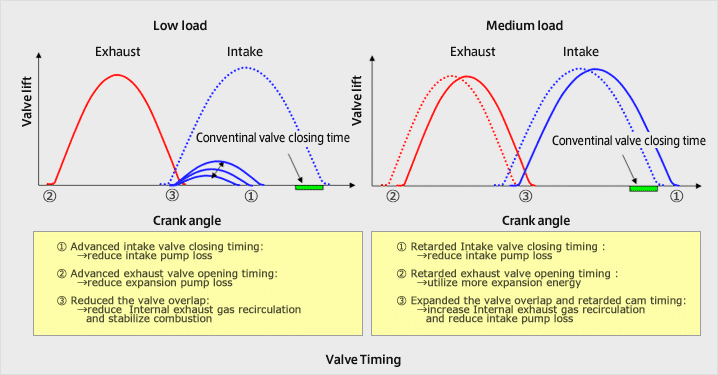 The all-new MIVEC engine's SOHC achieves continuous variable valve timing and lift!
The all-new continuously-variable valve system make valve lift stroke, the length of valve-opening time and valve opening timing continuously and simultaneously variable through a control shaft (see figure below). With this mechanical interlock structure, cooperative control of hydraulic variable valve timing phase system becomes unnecessary. Accordingly the new MIVEC system can be adopted to the simple SOHC structure. Consequently the new MIVEC realizes light weight and compact new engine.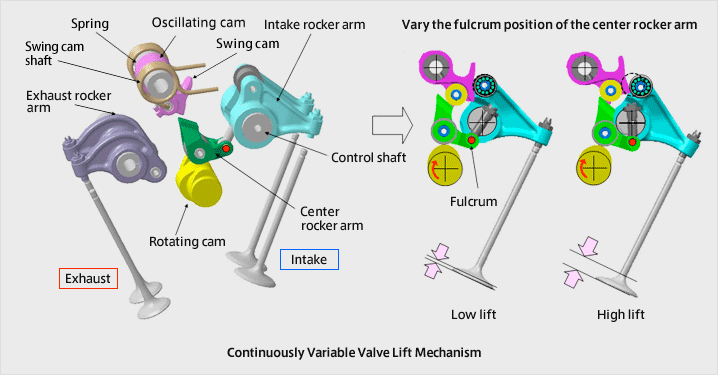 Vehicles
Lancer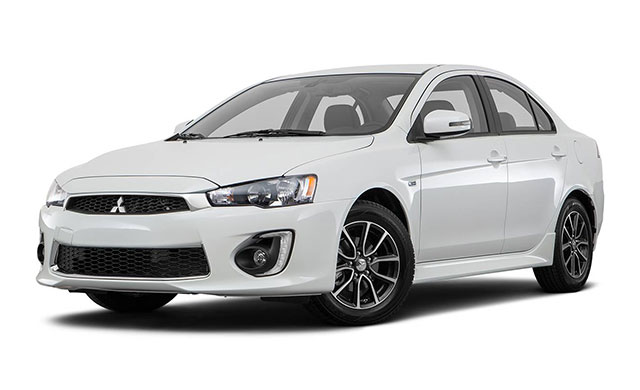 Whatever you're looking for in a car, you're sure to be impressed. The 2013 Mitsubishi Lancer is so diverse, it will accommodate any inclination and surpass virtually any assumption you might hold about cars in its class. Its high-tech features alone will stop you in your tracks.
Read More..
Attrage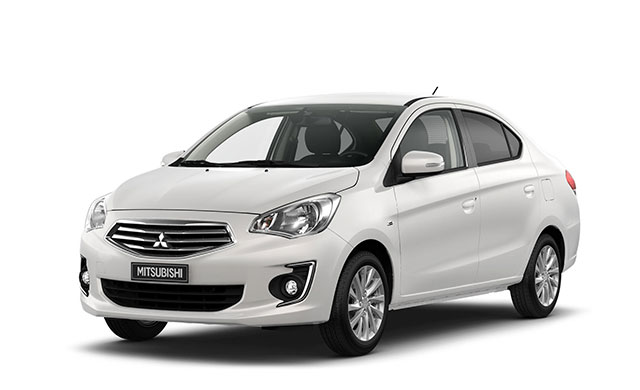 Everything you seek in a compact sedan is here in the new Attrage. From outstanding fuel economy to easy maneuverability, it meets your highest expectations. But the new Attrage doesn't stop there. Its surprisingly roomy interior and wide-ranging amenities reach far beyond its class to enhance driving pleasure.
Read More..
Pajero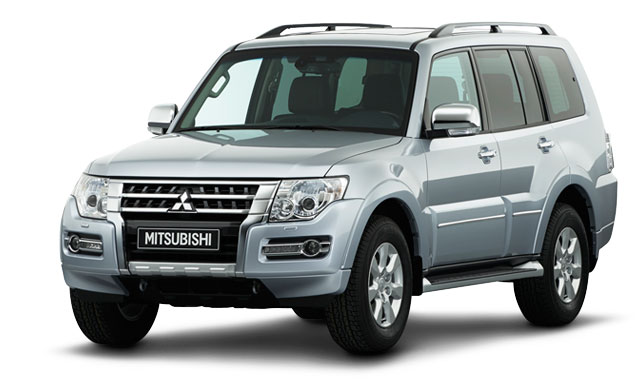 Bold, exquisite and elegant. Just like the greatest works of art, the Pajero is admired on many levels. Brought to life through the finest craftsmanship and meticulous attention to detail, right down to its refined grille and interior, the Pajero demands to be desired by all those who set their eyes on it.
Read More..