Mitsubishi Xpander
Expand Your Possibilities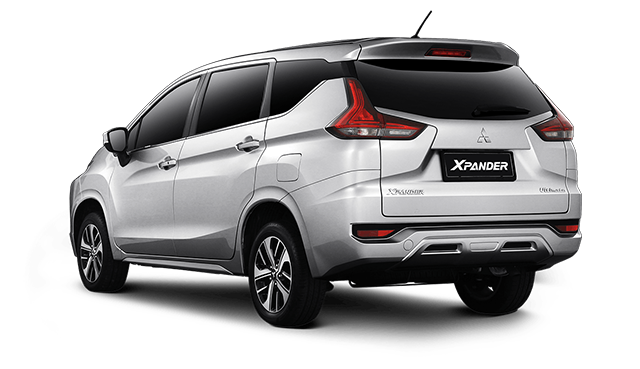 Exterior
Dynamic Styling
From its dynamic shield concept front facia to its aggressive and bold character lines, the all new Mitsubishi XPANDER was designed to look like no other vehicle in its class; sleek, tasteful, head-turning, and futuristic.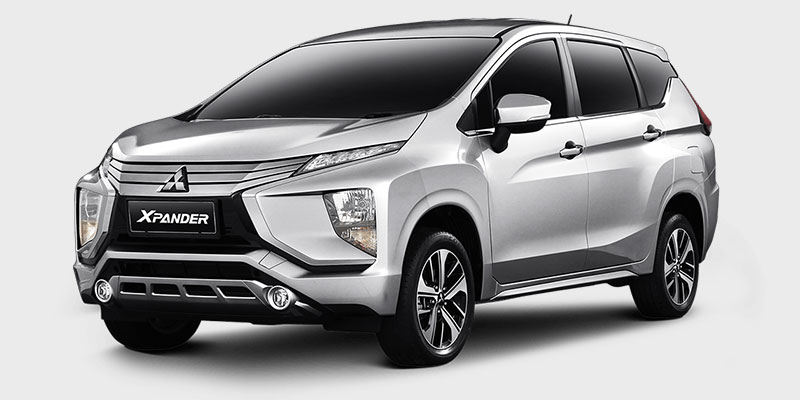 Performance
Enjoy higher levels of power, handling and comfort
From its newly developed power plant which combines powerful performance and low fuel consumption, a suspension designed for maximum stability and comfort, the high ground clearence that lets you traverse rough roads and torrential downpours with confidence, to the height adjustable driver's seat and the tilt and telescopic steering wheel that put you in the best driving position for greater visibility and comfort, the all-new XPANDER was engineered to give you the utmost in driving pleasure.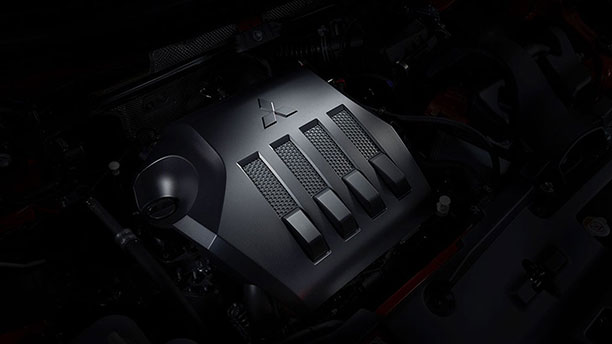 Responsive 1.5L MIVEC engine
The spirited 16-valve DOHC engine with advanced MIVEC (Mitsubishi Intelligent & Innovative Valve timing & lift Electronic Control system) puts ample power at your command – more than enough to carry 7 adults up steep mountains with ease. The driving experience is luxurious due to quality construction and comprehensive anti-noise and anti-vibration measures.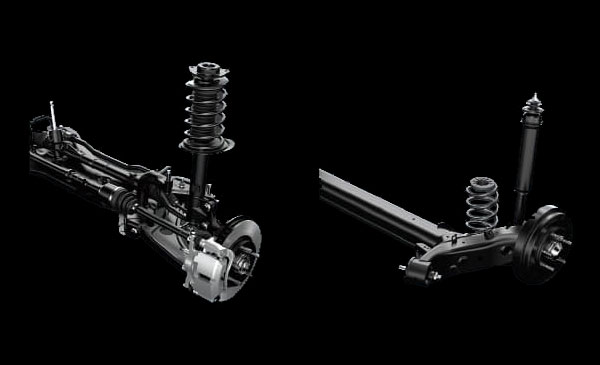 A stable, comfortable ride
Stable handling and top-of-class riding comfort are yours thanks to a solidly reinforced suspension with optimally designed highperformance shock absorbers.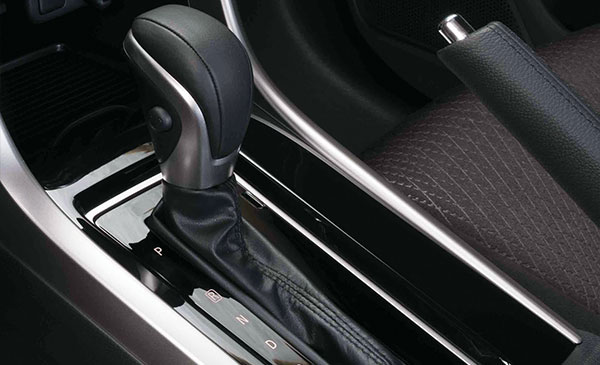 4 Speed Automatic Transmission
The 4-speed automatic transmission provides reliability and convenience with intelligent performance. Designed to minimize torque and acceleration fluctuations, the 4AT gives smoother shifting and optimal engine performance.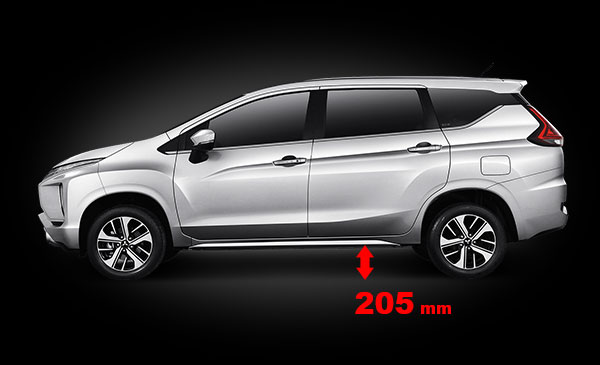 High ground clearance
When the road is rough or flooded, you can handle it with confidence knowing that the minimum ground clearance (with 16-inch wheels) is excellent for this class.
Specifications
Technical Specifications
1.5-liter 16-valve DOHC MIVEC