Mitsubishi Attrage
Everything.
And
a little
More.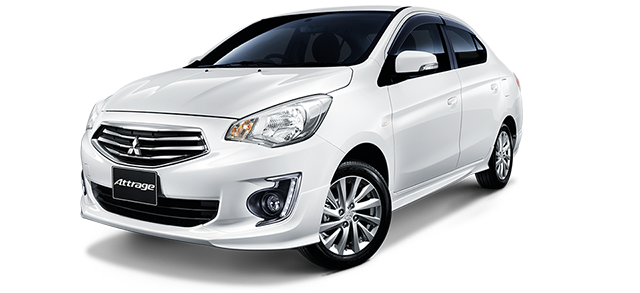 Exterior
The compact sedan you've been waiting for
Everything you seek in a compact sedan is here in the new Attrage. From outstanding fuel economy to easy maneuverability, it meets your highest expectations. But the new Attrage doesn't stop there. Its surprisingly roomy interior and wide-ranging amenities reach far beyond its class to enhance driving pleasure.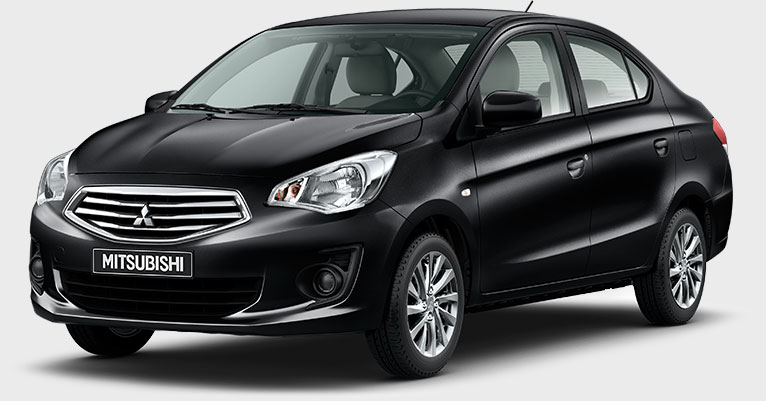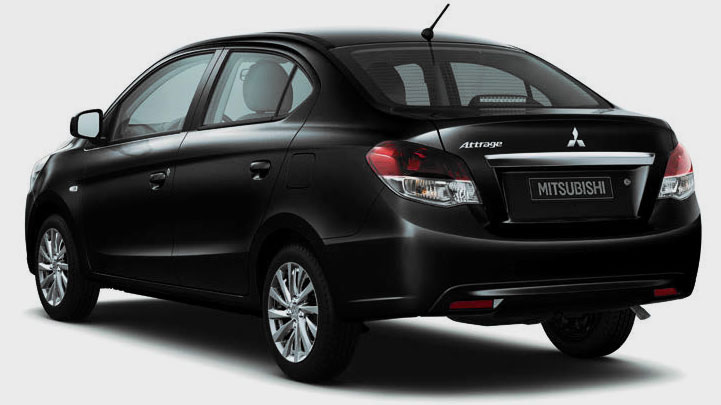 The attractive exterior with bold sedan face and wide, stable rear is also aerodynamically shaped to enhance eco performance. The more you drive the new Attrage, the more you appreciate the little extras that make driving a joy.
Performance
Class-leading fuel efficiency
21 km/l
The lightweight body and smooth aerodynamics contribute to class-leading fuel efficiency, as well as smooth and stable acceleration. Traveling is more affordable, eco-friendly and enjoyable in the new Attrage.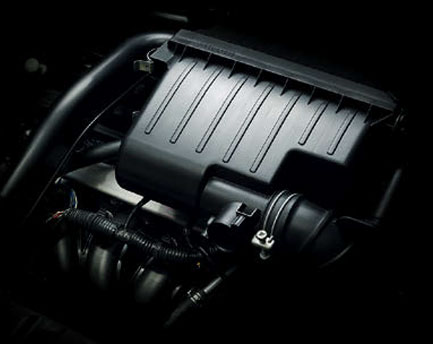 1.2-liter DOHC 12-valve MIVEC engine
When you demand acceleration, the new Attrage responds with spirited torque and horsepower while maintaining impressive fuel economy.
MIVEC Technology
Intake valve timing is continuously optimized in response to driving conditions to ensure smooth powerful response at all times.

ECO lamp
This lamp illuminates whenever you operate the accelerator pedal in an eco-friendly way. It encourages you to develop good driving habits that lower fuel costs and contribute to a cleaner environment for everyone.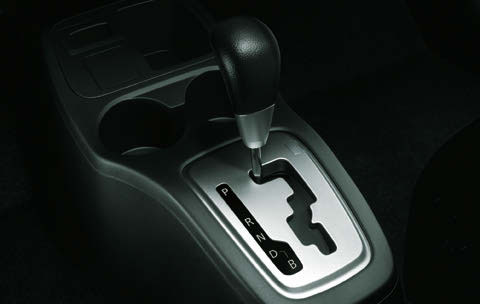 INVECS-III CVT
The INVECS-III (Intelligent & Innovative Vehicle Electronic Control System III) CVT wide-ratio transmission maintains optimal rpm for high performance and fuel economy. You'll enjoy smooth acceleration and deceleration, as well as efficiently selected gear ratios in all driving conditions.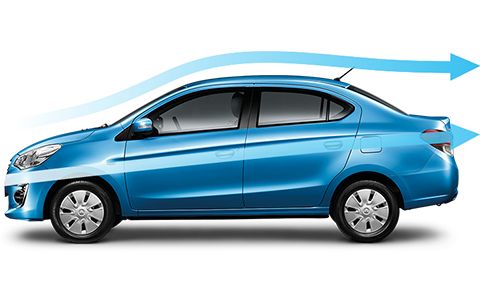 Outstanding aerodynamic performance
The new Attrage is streamlined based on advanced computer simulation to slip through the wind with a class-leading 0.29* Cd that lowers noise, raises fuel efficiency and enhances handling stability.
Minimum turning radius
An extremely tight turning radius, one of the smallest in its class, makes the new Attrage easy to maneuver through narrow city streets and crowded parking lots. Drivers of every experience level will find the new Attrage simple to handle.
Specifications
Model
1.2-liter 12-valve 3-cylinder DOHC MIVEC
Electronic Controlled Injection - Multi Point Injection
Rack and pinion with electric power assist
MacPherson strut with coil spring
Leading and trailing drums